Podcasts Every Girl Should Listen To
Podcasts!! They're so big right now, incase you haven't heard, and they are becoming more and more popular so I wanted to share my favorite ones to listen to!
I listen to podcasts all the time now and they're perfect because there are so many different ones to choose from, they are super entertaining, and you can have a podcast playing while you're doing pretty much anything!
SO, here are some of my favs!
---
The Skinny Confidential Him & Her Podcast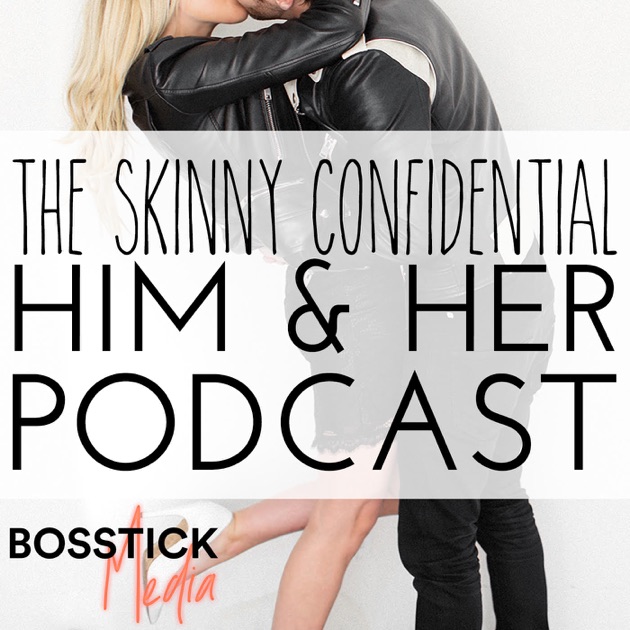 I obviously had to shoutout this podcast since I'm obsessed with Lauryn Evarts Bosstick and her entire brand, The Skinny Confidential! On this podcast, her husband Michael joins her and they talk about everything and anything .
Michael is a serial entrepreneur so there is talk about what comes with starting your own business and HOW to start your own business, branding yourself, and being successful to name a few... but they also tie in Lauryn's blog by discussing skincare, health/wellness, beauty products, sex, relationships and so much more - they even have various guests come on the podcast to talk and answer questions about certain topics and just to chat!
So it's a big mix of everything and I can't stop listening! Check them out HERE.
--
The LADYGANG
If you haven't heard of this podcast, where have you been?! The LADYGANG was featured on Entertainment Weekly's "Must List", and even won Podcast of the Year!
Three women started this celebrity driven podcast several years ago and the episodes are hilarious and so so relatable. The podcast is said to be inspired by the girls' bottomless mimosa brunches, so you can only imagine how that goes!
Keltie Knight (Emmy Nominated TV personality), Becca Tobin (actress, singer, dancer, blogger), and Jac Vanek (entrepreneur, CEO, one of the most powerful influencers of her generation) are the ones behind the magic and they dive into everything. 
Check them out HERE if you need a laugh, some reassurance that it's perfectly fine to screw up here and there, and for some good old girl talk. They're amazing!!
--
Lady Lovin'
If you're a subscriber to The Lush Spot, then you already know I love this podcast since it was featured in the latest Weekly Loves email - enter your email below for exclusive content only for subscribers!!
But basically the reason why I love this podcast is because they're so REAL. Some podcasts that I have listened to come off slightly forced and unnatural, but I have never felt that with Lady Lovin!
Lady Lovin' is a podcast on which Lo Bosworth (you may remember her from The Hills), Jilly Hendrix, and Greta Titelman sit down and talk about all things women! They answer advice emails, talk about women's health, cover every topic on men, and also include some special guests here and there.
If you're a girl between the ages of 18 and 40, give this podcast a try! Find Lady Lovin' HERE.
--
The Balanced Blonde // Soul on Fire
If you're into health/fitness/wellness, you will LOVE this podcast.
Jordan Younger is the girl behind the brand, The Balanced Blonde, and she's a killer entrepreneur . She has been featured on ABC, on People magazine, and Elle magazine to name a few and Jordan runs her blog, apparel line, podcast, book, YouTube channel, and a juice cleanse line! She does it all.
Her main focus is on health and wellness and she uses all of her platforms to share that! The podcast, in particular, is a more intimate insight into Jordan's life, her practices, and interviews with people who she feels has set her "soul on fire" to doing awesome and new things. Jordan ties in her beliefs on balanced living with every topic she talks about and I learn something new each episode!
Of course she also discusses other topics such as running a business, relationships and her own personal experiences. Check it out HERE!
 --
So that pretty much sums up my favorite podcasts. Let me know what some of your favorites are - I love discovering new ones!!
Talk to you soon xx
Lola